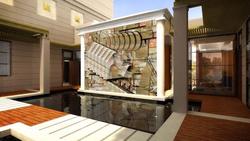 Welcome
Buying a home is a major financial commitment that over time can provide great rewards. Selling your home starts with pricing it properly--a critical objective I can help you accomplish. Navigating the selling or buying process by yourself can be a daunting, frustrating task. Having the right information and using it properly is the key to success. My goal is to provide you with actionable data to facilitate your selling or buying of a home.
On this site you will find tips for selling your home, by clicking on the Sell a Property tab. Additionally, you can select the Free Market Analysis tab obtain information about the value of your home. Click on the Buy a Property tab to access useful things such as the steps to buying a home, a mortgage rate calculator, and more. The Property Search tab will enable you to locate homes for sale by zip code, price, school district, subdivision, or in any combination.
You will find quite a bit of information on my site. Check out the services and see what is here and what I have to offer you. If you have a question, just click on the Contact Us tab and ask me what you would like to know. I will get back to you quickly with the answer.
You can count on me. I utilize the latest technologies, market research, and business strategies to meet your expectations. Even more important, I listen--and that means I will find solutions tailored to your specific needs. Thanks for visiting my site. Remember . . . Expect Great Things!
Michael L. Miller
Voted the "Most Innovative Real Estate Company" by Inman News, Keller Williams® Realty takes a different approach – one that is built on personal touches, a professional approach, and positive results. Expect Great Things!